ABOUT US
Reasons why our clients love us
TrendMe Digitally is a cutting-edge digital marketing agency. Our passion for helping small and medium businesses has allowed us to grow into a full-service strategy marketing company, providing solutions across all sectors.
Customer Experience
We place a high value on customer service. So our brand is there from the beginning.
High-Quality Work
Each new project we take on is an opportunity to prove our commitment to delivering the best solution.
We have extensive experience in all major industry categories, as well as the most successful brands online.
We have thought leaders who are ensuring that you get the right solution for your business problems.
From Small Time Dreamers to Industry Leaders
We develop effective marketing strategies for brands and a proven track record in delivering results-based digital marketing.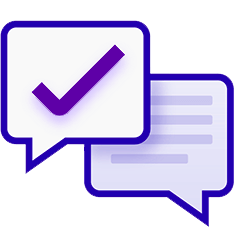 0
%
Expertise
0
%
Industry experience
0
%
Results
Mission
Our mission is to be your partner in the growth by using our digital marketing skills and custom promotion strategies built on technologies and tools.
Vision
Our vision is to create a business full of prosperity, meaning and connection to all. In addition, we aim to deliver measurable results to our clients.
Our Values
Our values are guiding principles on which TrendMe Digitally was founded and how we strive to conduct business every day.